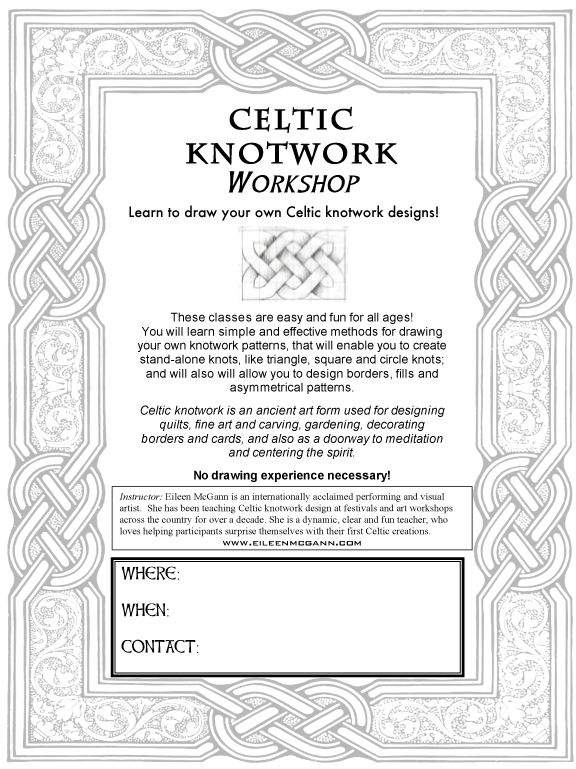 Eileen's Celtic knotwork classes are available in a number of formats, including:

•at a teaching festival, in four or five classes over the course of the week
OR •as a one-day event
OR •in two parts:
•Level 1: Learn to draw your own Celtic knotwork designs!
This class is easy and fun for all ages.
You will learn two of the simplest but most effective methods for drawing your own knotwork patterns. One will enable you to draw stand-alone knots, like triangle, square and circle knots; the other will allow you to design borders, fills and asymmetrical knotwork.
No drawing experience necessary!
•Level 2: Learn to draw your own more complex Celtic knotwork designs and finish off your work of art!
This class will continue to develop your Celtic design options, adding doubled knots, circular knots, free-form knots, and delving into colour and decoration possibilities.